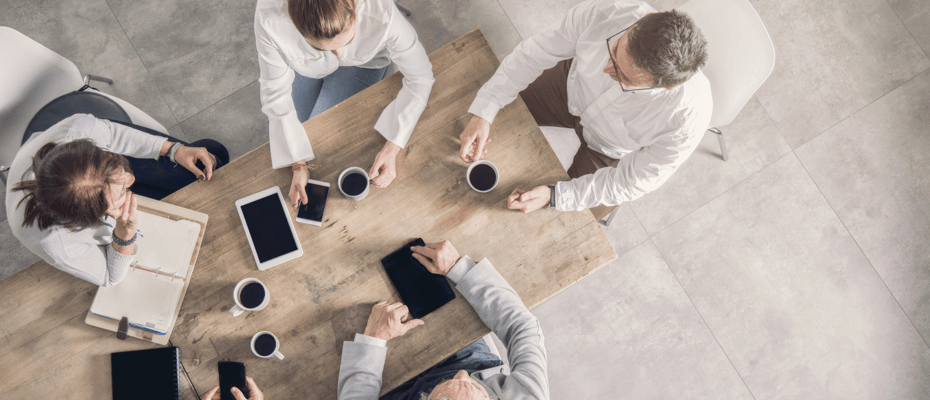 The SEO audit of competitors is theoretically not mandatory. However, practice shows that it is worthwhile to keep an eye on the pulse and get an idea of what our industry is currently "living". Knowledge of the direction taken by competitors may help to develop the most effective strategy for their own activities. SEO assistance audit is also in a situation where you do not know what to do to achieve an even better position in the market. 
However, before you decide to order an audit of an agency, you should know what data you can obtain from it.
Who's the competition?
It's good to know which specific brands you're competing with for the best positions in natural search results. However, if you cannot identify them, analytical tools such as SEMSTORM and SENUTO will do it for you.
Last but not least, it is important to be able to find competitors. You can do this by analyzing search results or by using tools. The first method is to manually enter the keywords you are interested in into the search engine and catalogue the companies that appear in the TOP 10. The second method is based on the use of tools: SEMSTORM or SENUTO, which in a few seconds create a complete list of pages for which the common denominator is the selected keyword.
Domain information
Analyzing a competitive domain, the key parameters of the domain are analyzed at the same time:
age
prestige,
trust rank.
Age gives you an idea of how long the brand has been on the market. This is, of course, a fixed value that cannot be influenced in any way. This is not the case with other indicators; authority and trust rankings of domains have a chance to increase thanks to high quality incoming links.
Visibility in search results 
The visibility of a website is determined by the sum of keywords that lead to it from natural search results. To analyze this indicator, the tools you have already learned, i.e. SEMSTORM and SENUTO, will be helpful. The first one presents the division of TOP 10/50 (also TOP 3), the second TOP 3/10/50.
Why is it so important? Knowing the level of visibility of your competitors' websites, you will be able to determine their real strength and, at the same time, learn how your brand is doing against them.
Incoming links to competitors' websites
Web sites are driven by invariably valuable incoming links for Google's natural search results. They build the authority of the website in the eyes of Google robots and influence its positive assessment.
In the analysis of incoming links two (paid) tools are used: MAJESTIC and AHREFS. They are paid, but also worth every zloty invested. With their help it is possible to precisely check the value of incoming links for any website. This allows you to build a profile of valuable links in a thoughtful way, which in turn contributes to increasing the position of your domain among the competition.
Degree of on-site optimization of the competition website
Can you benefit from information on the SEO optimization level of the competitor's website? Of course! Knowing that it meets the Google Webmaster Guidelines, you can confidently resign from the need to test different solutions within your domain and implement ready-made actions. In this way, you can quickly achieve satisfactory results in terms of increasing the organic traffic leading to the website.
Is all this information really that important?
Through the SEO audit of the competition you can find out which companies are your biggest rivals in the battle for the customer and what to do to win against them. You will learn a list of precise keywords to help you get more traffic to your website. You will also save valuable time, which so far you have had to spend both on searching for sources of high quality incoming links and optimizing the website in terms of activities.
If you consider all the arguments in favour of a competition SEO audit, it is worthwhile to commission experts to prepare it. You will soon find out that investing in such activities contributes to a better understanding of the industry and, consequently, to a more effective development of your own brand.